Preplan for more moments together.
You've always planned for your family's well-being.
There's one more thing to do.
Finalizing your plan is a gracious gift. You can protect your family by making decisions well before an especially difficult time. Your thoughtful choice assures your family will have a permanent place to come together and remember for generations. By taking care of things long before the day comes, you help free them to take care of each other.
It's a simple process, really. A member of our team will guide you through your options with straight talk, honest answers, and no pressure. Ever. Together we can tour our cemetery and explore all we have to offer. We will help you select the property that is best for you and your family. Give us a call when you're ready to begin or fill out the form to the right.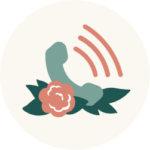 We are available to answer your questions and to help you get started. Just give us a call.