Remembering Your Departed Loved Ones During the Holidays
The holiday season is a time of family togetherness and tradition. It's when everyone comes together to celebrate, spend quality time catching up, and pile plates high with cornbread stuffing and an extra slice of pecan pie. And that need to connect and spend time together doesn't stop when someone dies. Our relationships with our loved ones continue even when they're gone from this world.
For many people, visiting the graves of departed loved ones is a Christmas tradition. In Ireland, it's customary to visit a cemetery on Christmas morning to pay respects to one's ancestors and connect with others in the community who have come to do the same. When Irish immigrants settled Appalachia, they brought that custom with them. It's a common sight to see Southern families gathering at the graves of their loved ones on Christmas as part of their holiday tradition.
Including departed loved ones in holiday festivities can help with grief by providing an outlet for the love and care you hold for the one who has passed. Here are a few ideas for ways you can honor your loved one this year.

Decorate their grave for Christmas
Taking the time to make your loved one's grave festive for the season is a wonderful way to express your feelings and can make you feel closer to them. Any fresh or silk flower arrangements are welcome, but seasonal blooms are especially appropriate for the holidays.
Some popular flower choices include:
Poinsettias
Holly
Evergreen branches
Rosemary
Carnations
Amaryllis
Many florists offer seasonal bouquets this time of year, or you can create a meaningful mixture of your loved one's favorite blooms. You could even weave in battery-powered lights, as long as they are made to withstand outdoor use.
Decorating your loved one's grave is a great reason to visit, but it's not the only reason to stop by the cemetery. The dead are great listeners, and a memorial park provides a peaceful, quiet place to stay a while and escape some of the rush and bustle of the holidays. You can come alone to spend some time with your loved one's grave, or bring family along to share memories and create some new ones.
Here are some things you can do:
Write a letter or Christmas card to your departed loved one and read it aloud or tuck it into the vase on their memorial marker.
Have family members write down favorite memories or happy holiday messages to share.
Sing Christmas carols (softly, so as not to disturb other visitors).
Read a favorite story, poem, or a few beloved Bible verses.
You can bring a candle to light for your visit, especially if you stop by in the evening. Just be sure you extinguish it and bring it home with you afterward. You're also welcome to lay out a blanket for a Christmas graveside picnic with family and friends. Bring a thermos of hot chocolate or Russian Tea to share.
Visiting a loved one's grave doesn't have to be a solemn affair. It's okay to laugh, cry, celebrate, and remember in your own way.
Owensboro Memorial Gardens wishes you a blessed holiday season filled with love and treasured memories. If there is anything we can do to help you memorialize your loved one, or if you need to make burial arrangements, we're here for you. Call (270) 926-1881 or stop on by to visit at 5050 Hwy 144.
Additional Cemetery Resources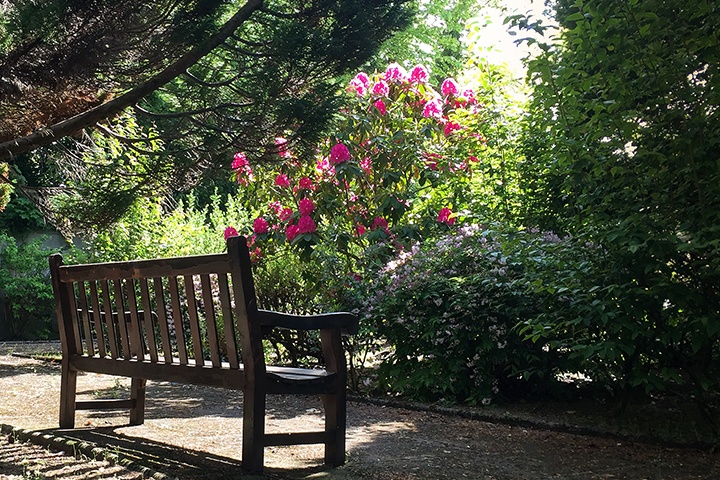 One thing many folks find helpful while grieving is to have a permanent place to return to and visit with their departed loved ones.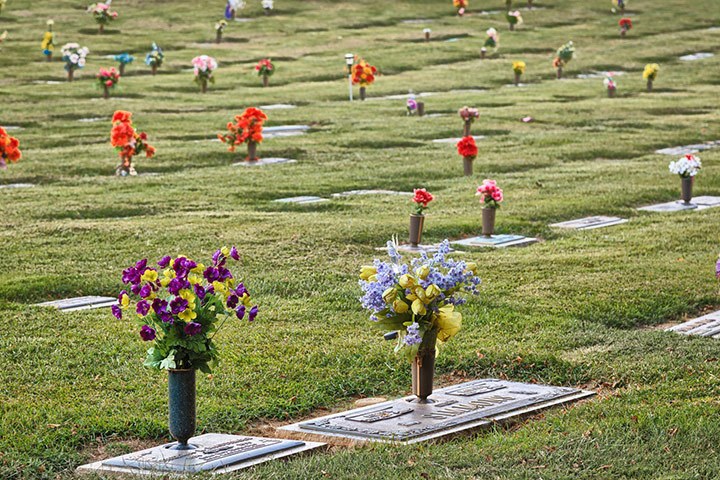 Whether the loss is fresh or you're visiting years later, decorating a loved one's grave is a beautiful way to honor the bond you share.